Do you have swing challenges or need a club fitting?
PREMIUM CLUB FITTING CENTER
Baraban's Golf Fitting Center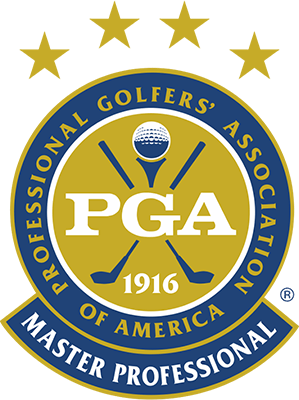 The right club for your game.
In today's golf club environment, never have the choices been more abundant.
We use our 30+ years of experience to achieve unparalleled results for our clients. As we like to say here, "We are golf club agnostic!".  We want the club that performs the best for our client, regardless of brand name.  Looking at all factors such as launch angle, height, smash factor, club speed, spin rates and consistency, remains our claim to fame.
CLIENT FEEDBACK
"Had a lengthy practice session today and had great success with feeling like my left elbow was stuck in my stomach at address – felt like left arm stayed on chest the whole way back and was able to release to powerfully – thoughts ?"
"If you need golf lessons, then look no further! Bill Baraban is simply good at what he does and teaches the golf swing in a way that is easily understood. After only a few lessons and some practice in between my newly learned swing mechanics are paying off! I couldn't ask for more!"
"I have been working with Bill for several years he is an expert club fitter and teaching pro. During the fitting process he basically gives you a lesson to fine tune your swing to get the best results which for me has translated into better scores and a much more consistent overall game. I highly recommend!"
"A scoring focus approach netted some better scores (who'd have thought?!)…. Recording my new personal low, 76!"
"I got my clubs in today and I got to play a quick nine. I am so excited to finally get these in! The build quality is perfect, they feel incredible off the face, and their performance is right on target!!!"
"Wow, I'm really glad I found this facility. Bill really knows his stuff.  I think he may be a mad scientist; they have a lot of technology to work with and he is very detail oriented. "
"Hi Bill…Had a good round today!  Shot 1 over today and came 3rd overall.  Rohan was 1 shot away from a 3 way tie  for 1st – missed a 5 foot birdie putt on 18.  With a birdie on 18 he would have still come 3rd due to 3 way score card playoff.  All in all a great weekend…thanks for your help and advice as always!!! ⛳️"
"Bill's a phenomenal club fitter with a full service shop to fit loft and lie, flex and length. I've worked with Bill for at least three years and can tell you undoubtedly he's the best."
"Bill, really enjoyed lesson and our golf discussion.  Over my life, I have had quite a few lessons, and I am cautiously optimistic that you are the first person to properly diagnose the cause of my problems and actually have some solutions — I look forward to seeing if things get better.  I think they will. "
"Love this guy. I had an okay swing but definitely had some serious problems. After just two lessons I'm just loving golf. Highly recommend this Bill.."
"Bill, great lesson today. Just finished a bucket at the range and really helped off the tee. Can wait to play and practice this week and see if it can transition to the course as well."
"Loving my new Cobra driver. Had 2 drives over 300 yds yesterday. Game is gradually improving."
"We will catch up… but probably later in the season. Today… the ball drew beautifully on at least 6-7 tee boxes with the driver, 3 wood on one and a 3 hybrid on one…"
"Thanks Bill! I went out and hit balls after our lesson yesterday… Definitely a big improvement. I was hitting my driver and hybrid unbelievably better! Still some hooks and high rights – but I'll keep working on this move. Looking forward to working with you more!"
"Bill fitted me for my new irons in July 2019, and I have dropped 3 strokes based on his great fitting session w/his knowledge of fitting and the Cool Clubs brand. If there is anyone in need of getting new clubs and/or fitting, I would seek his academy and expertise."
"Bill is thorough in his approach to coach and fitting. He's not simply out to sell you the most expensive clubs on the market like some of the other fitters in the Atlanta area."
The Clubhouse
Coach Bill's thoughts on lessons, equipment and the game of golf.
Performance Fitting Event Date: 2/11/2023 Time: 10:00 AM to 3:00 PM
MIZUNO ANNOUNCES TOP 100 FITTERS FOR 2020 Mizuno has named their Top 100 Fitters in recognition of the exceptional work they carry out in delivering the best possible service to customers purchasing Mizuno equipment.
MACH 3 Golf Speed Training Mach 3 is a year-round golf speed training protocol. The exclusive goal is clubhead speed. Since its inception in September of 2017, Mach 3 participants have gained an
Trusted Partners
Baraban's Golf works with the very best in the industry to ensure the widest selection of club components. From beginning players to seasoned pros we have the right club to help improve your game.