Do you have swing challenges or need a club fitting?
Specialists In The Game of Golf
Bill Baraban is a PGA Master Professional with over 30 years of teaching and club fitting experience.
Lessons
At Baraban's Academy ForeGolf we take anything but a cookie cutter approach to the golf swing.
Individually Tailored
Our Clients range from 6 years old to 88 years young! So that brings a variety of different swings, club speed, experiences and goals.
Club Fitting
In today's golf club environment, never have the choices been more abundant.
Perfectly Matched
We use Coolclubs proprietary fitting software and combine that with our 30+ years of experience to achieve unparalleled results for our clients.
Cool Clubs Fitting Center
Baraban's Academy ForeGolf is the official Atlanta location of Cool Clubs.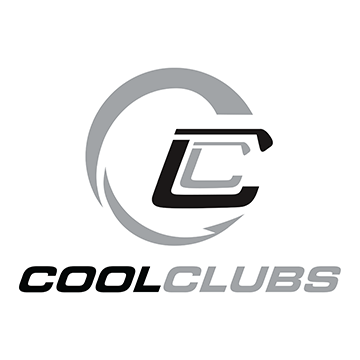 Cool Clubs Builds Your Custom Clubs to a Tour Standard.
 Our Process
Our club building process is unlike any in the industry. All orders are checked for quality prior to building and held to the highest standards. Once in our shop, all components are weighed, shafts are tested for frequency and PUREd® for optimal performance, and then our highly trained builders assemble clubs to the exact specifications of your order.
 Our Quality
The quality of our products and our process of building is second to none. We use only the highest-quality components available from club and shaft manufacturers, and all orders are quality checked before they leave our shop. You can be sure you're receiving the highest-quality custom-built golf club available.
 Our Turnaround Time
We understand the excitement of receiving new golf clubs and strive to get your order fulfilled as quickly as possible. Turnaround times are within two weeks of purchase, pending any manufacturer delays. Your fitter will give you an anticipated completion date at the time of purchase, and you will receive a phone call or email when your order is finished.
 Our Guarantee
Cool Clubs guarantees the performance of all clubs we build and the process we use to select the best golf clubs for you. If you are at all unhappy with the performance of your new clubs, please do not hesitate to contact us. Our fitters will work with you to solve the problem and ensure peak performance of your equipment.
CLIENT FEEDBACK
"If you need golf lessons, then look no further! Bill Baraban is simply good at what he does and teaches the golf swing in a way that is easily understood. After only a few lessons and some practice in between my newly learned swing mechanics are paying off! I couldn't ask for more!"
"Bill is thorough in his approach to coach and fitting. He's not simply out to sell you the most expensive clubs on the market like some of the other fitters in the Atlanta area."
"Bill fitted me for my new irons in July 2019, and I have dropped 3 strokes based on his great fitting session w/his knowledge of fitting and the Cool Clubs brand. If there is anyone in need of getting new clubs and/or fitting, I would seek his academy and expertise."
"I have been working with Bill for several years he is an expert club fitter and teaching pro. During the fitting process he basically gives you a lesson to fine tune your swing to get the best results which for me has translated into better scores and a much more consistent overall game. I highly recommend!"
"I got my clubs in today and I got to play a quick nine. I am so excited to finally get these in! The build quality is perfect, they feel incredible off the face, and their performance is right on target!!!"
"A scoring focus approach netted some better scores (who'd have thought?!)…. Recording my new personal low, 76!"
"Love this guy. I had an okay swing but definitely had some serious problems. After just two lessons I'm just loving golf. Highly recommend this Bill.."
"Wow, I'm really glad I found this facility. Bill really knows his stuff.  I think he may be a mad scientist; they have a lot of technology to work with and he is very detail oriented. "
"Bill's a phenomenal club fitter with a full service shop to fit loft and lie, flex and length. I've worked with Bill for at least three years and can tell you undoubtedly he's the best."
The Clubhouse
Coach Bill's thoughts on lessons, equipment and the game of golf.
For years I have heard and endured the phrase "It's the Indian, not the arrow!".  I think we have almost put that myth to rest.  Equipment Affects Motion period!  No matter at what level
Trusted Partners
Baraban's Golf works with the very best in the industry to ensure the widest selection of club components. From beginning players to seasoned pros we have the right club to help improve your game.
At Baraban's Academy ForeGolf we take anything But a cookie cutter approach to the golf swing.
Only takes a few seconds!