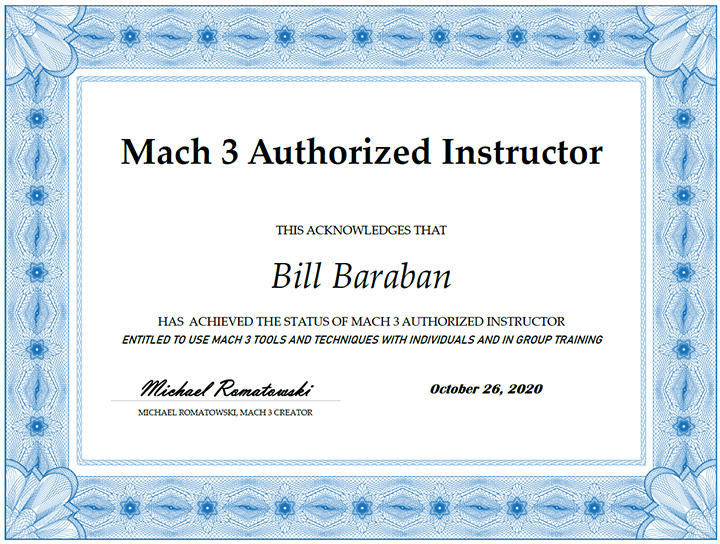 MACH 3 Golf Speed Training
Mach 3 is a year-round golf speed training protocol. The exclusive goal is clubhead speed. Since its inception in September of 2017, Mach 3 participants have gained an average of 11.5 mph in driver clubhead speed.
Learn more about MACH 3 Speed HERE.
Head Coach Bill Baraban has been awarded the MACH 3 Authorized Instructor Certificate.