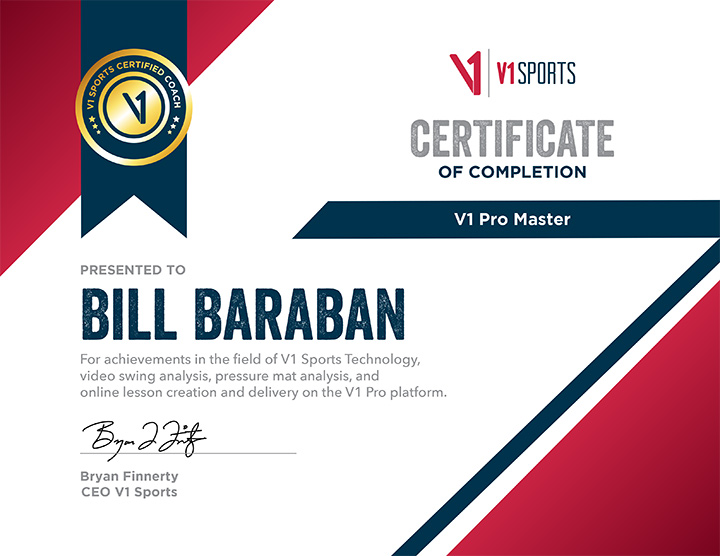 With more than 10,000 coaches and 3 million athletes, V1 Sports has become the preferred golf swing analysis software for the most respected coaches, instructors, athletes, and training facilities around the world.
Check out the features of V1 Sports in use at Baraban's Academy Fore Golf HERE.
Head Coach Bill Baraban has been awarded the V1 Pro Master Certificate.